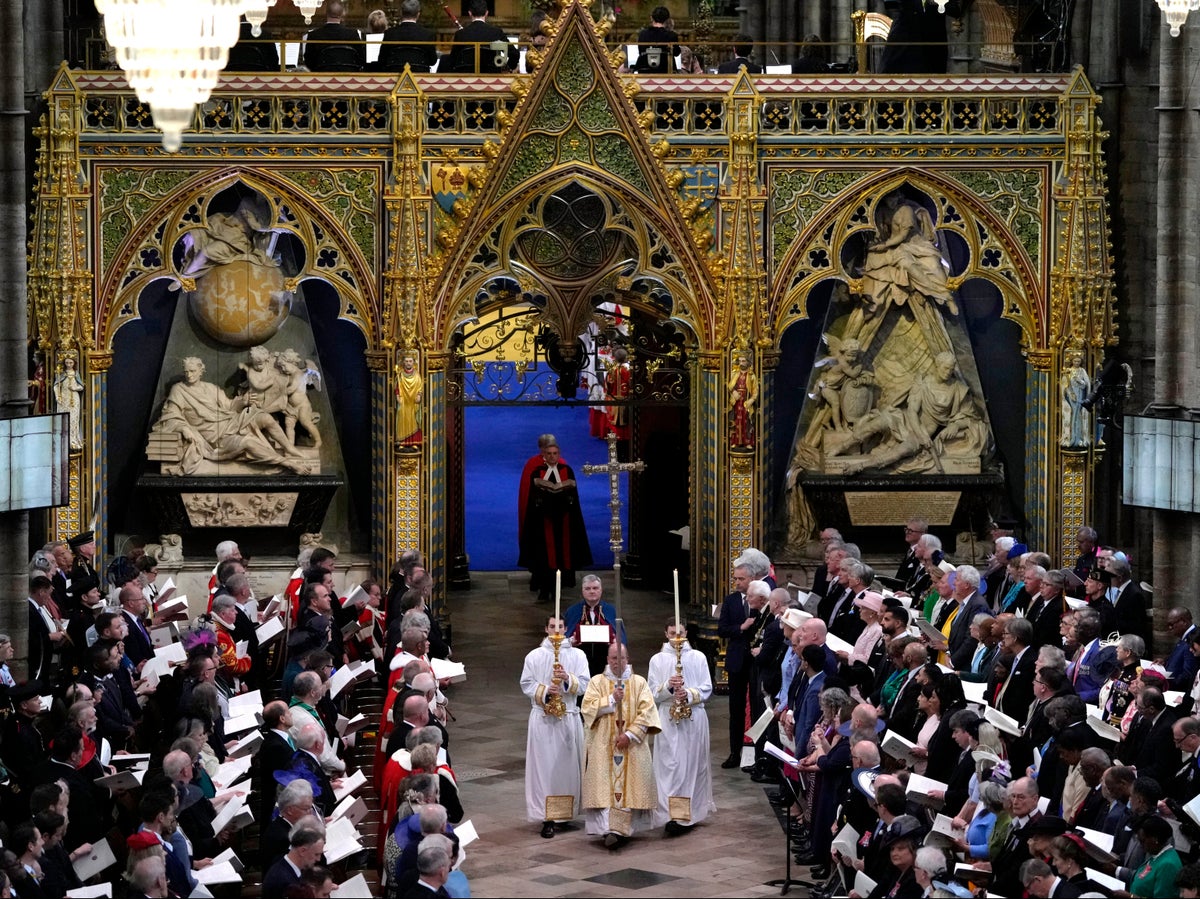 Mendaftar untuk buletin mingguan gratis Roisin O'Connor Sekarang Dengarkan Ini untuk trek dalam tentang semua hal tentang musik
Dapatkan email Now Hear This gratis kami
Penonton penobatan Raja Charles III dibuat bingung saat lagu Liga Champions dimainkan pada upacara tersebut.
Lagu yang selalu didengar penggemar sepak bola selama liputan TV pertandingan Liga Champions ditulis oleh Tony Britten pada tahun 1992, sekitar waktu turnamen dimulai.
Secara resmi berjudul "League of Champions", lagu tersebut sebenarnya tidak dibawakan selama proses penobatan. Tapi ada alasan mengapa orang bingung.
Lagu "Champions League" diadaptasi dari "Zadok the Priest" karya George Frideric Handel, yang disusun pada tahun 1727 untuk penobatan Raja George II.
Lagu klasik ini dipertunjukkan di Westminster Abbey pada Sabtu (6 Mei).
Namun demikian, pemirsa membagikan pernyataan dan lelucon yang membingungkan tentang campur aduk di media sosial.
"Charlie memainkan musik Liga Champions sebagai tanda cintanya pada Newcastle United FC di posisi ke-3," gurau seorang.
"Apakah musiknya dirancang agar terdengar seperti musik Liga Champions???" yang lain bertanya.
"Imam Zadok. Anda tidak bisa mengalahkan pertandingan Liga Champions seperti ini di Westminster," canda penonton lainnya.
Komedian Irlandia Dara Ó Briain menulis: "Tunggu sebentar; sekarang mereka sedang membangun sebuah kotak untuk musik Liga Champions. Apakah Charles muncul?"
"Mereka telah menghentikan seluruh lagu kebangsaan dan memutuskan untuk menyanyikan lagu Liga Champions. Tentang waktu, "tulis perusahaan taruhan PaddyPower.
Tetap up to date pada penobatan di sini.